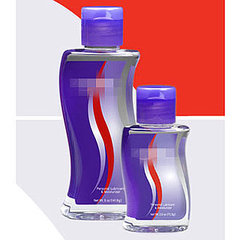 Monday morning....9 AM. Call from EMS was they were en route with a 33 year old male who was uncontrollable. When they arrived, there were 4 police officers holding this man down. He was shaped average, white, and wearing only boxers. His eyes were wide open and he kept screaming "Wooo, Wooo Rocket Lube" as the cops kept trying to hold him down.
Here is what EMS said. "We got called about an unruly man in his apartment. The call was from a man he met an hour before on the internet. When the man showed up at his apartment to do whatever they were going to do, he said his new friend was flipping out. When we showed up, he was jumping uncontrollably on the bed screaming like he is now. There were candles lit and bottles of Rocket Lube were everywhere."
We started bolusing the guy with ativan to try an calm him down. He had 4 cops and 4 techs all holding him down, and restraints on every extremity. It became too much. After 50 mg of ativan he was still uncontrollable, so we induced a medical coma and intubated him. After he was intubated the nurses started to put a foley in. When they removed his boxers...the man was wearing 2 rubber cock rings!
Monday morning mind you....
So ten minutes later this guy was up bucking the vent and almost breaking through the restraints. Long story short...to keep him sedated he ended up needing a propofol drip at 100mcg/min, ativan 40mg/hr, and fentanyl 200mcg/hr. This is an unbelievable amount of drugs just to keep someone sedated. A normal person would die from a fraction of this. I was astonished. His drug scream was + for Methamphetamines. I've never seen a meth case like that before. Hope I don't again.
Monday morning....unbelievable.
-ER Doc