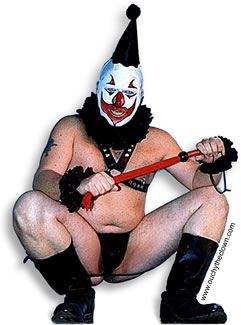 I do some moonlighting for a local urgent care group. Here is an email that was sent out recently regarding a patient that had been making his way around the clinics. Goes to show ya even in the private sector you the weirdos will find you...
"This patient has been to several clinics requesting physicals from female doctors and midlevels. Specifically, he is requesting rectal exams while squatting. Dr. X has confirmed the phone number he gave us is not a working number.
Please do not examine him
."
Here's to you...Mr. Squatting while using your insurance copay to get off man.