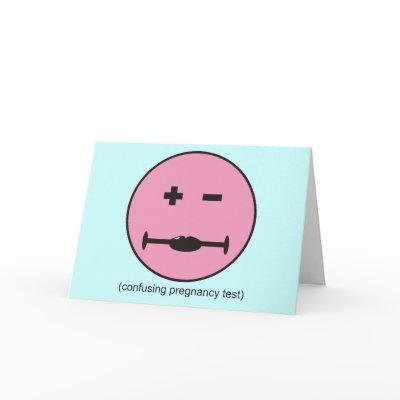 Lonnnnnggg day today. Sent 8 to the ICU. But in the middle of it all there were some humerus things to share.
1: Pregnant
A 25 year old pregnant lady. Why is that humerus?? Well it was more messed up than funny I guess. This was her 11th pregnancy! She was
G11/P6/A4
...which means 11 total pregnancies including her new one, 6 that were born, and 4 abortions or miscarriages. I recommended a tubal after this pregnancy. I am pretty sure she had been told that before though.
2: Not Pregnant
A 27 year old male came in after being discharged from a psych facility.
Me: "Do you have any medical problems?"
Him: "No, I just see things and hear voices."
Me: "Ok, what brings you into the ER today."
Him: "I came to get a pregnancy test."

Quick double check at the chart to make sure this patient was indeed a male.

"Uh sir...you are a man, why are you worried about being pregnant?"
Him: "Well, a priest came inside me recently. He said he was baptizing me. So I thought maybe I was pregnant with Jesus."
Disposition back to psych facility!
-ER Doc