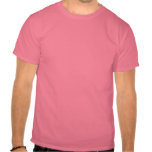 A 24 year old woman came to the ER because she couldn't find her tampon. She stated that 3 days earlier her and her boyfriend "got trashed" to celebrate his birthday. She was on her period and didn't want to have sex (I agree with that notion btw).
The rest her story is kinda sketchy. She states she doesn't remember anything from the night after that. She realized a couple of days later that she couldn't find her tampon.
I don't have a vagina, but I would guess a tampon is something that you check on and replace regularly. Anyways, she started interrogating her boyfriend, and he admitted to having sex with her the night of his birthday while she was drunk and basically unconscious.
So she really came to the ER because she was afraid he "rammed it up there."
Sure enough, he did. In the back of her vaginal vault was a rotted, crumpled up, disgusting tampon.
-ER Doc